Peter Swenson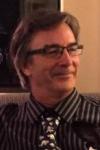 Charlotte Marion Saden Professor of Political Science, Director of Undergraduate Studies, EP&E
Address:
PLSC: 115 Prospect Street, Room 306; EP&E: 31 Hillhouse Avenue, Room 112
Peter  A. Swenson is Yale's C.M. Saden Professor of  Political Science. He specializes in the comparative political economy of labor  markets and social welfare in Europe and the United States. He teaches graduate  and undergraduate courses on the economic, political and social foundations of  social policy and market regulation in developed capitalist democracies.
Among  other things, Swenson is the author of two books, Fair Shares: Unions, Pay and Politics in Sweden and West  Germany (1989) and Capitalists  against Markets: The Making of Labor Markets and Welfare States in the United  States and Sweden (2002), which received honorable mention for the  APSA Luebbert Prize for best book in Comparative Politics. He was awarded  the APSA's Follett Prize for best article in politics and history for  "Varieties of Capitalist Interests: Power, Institutions, and the  Regulatory Welfare State in the United States and Sweden" (Studies in American Political  Development, 2004).
Swenson's  current project, The American  Medical Disorder: A Century of Health Politics, turns to the  history and political economy of medical reform and medical progress. It covers  subjects like medical education and research, public health, pharmaceutical  regulation, the financing, organization, and control of health care delivery  through private and social insurance, and the movement for evidence-based  medical decisions for cost-effective health care. This is part of a larger  long-term comparative research project analyzing the shifting interests  and coalitions of organized provider, business, and labor groups in the  evolution of national health care systems. A piece of the comparative work has  been published as "Good Distribution, Bad Delivery, and Ugly Politics: The  Traumatic Beginnings of Germany's Health Care System," in Shapiro,  Swenson, and Donno, eds., Divide  and Deal: The Politics of Distribution in Democracies (2008).